Austin Zacharko
How to build skills outside of a Job
Updated: Oct 15, 2021
It's a common joke to see a job that's labeled "Entry Level" that requires numerous years of work experience. The sad part about the joke is that these jobs do exist, and employers want you to have experience working in the industry before you graduate. While internships and co-op programs offer a good option for some, others are still unable to have those opportunities.
Alternatively, many seasoned professionals have a hard time gaining experience in different business areas or sectors once they land their first job. You need the experience to get a job in the new field, but you need a job in the new field to get experience.
Classic. Chicken and the Egg.
Today we're going to talk about the three main ways that you can grow your skills outside of a job to help you land your first job or transition into a new area of work.
The most important thing to remember is that the options outlined in the rest of this blog will hopefully develop skills that you can show off to a potential company. We call these transferable skills. While the specific task you do may be different, your ability to do that task largely depends on the skills that you've developed through practice. For example, being able to communicate effectively, present data, or work with an interdisciplinary team is what a potential company will be looking at.
Volunteer
If you've never volunteered before - I would highly recommend it. I think that there are few better feelings than spending your time knowing that you are directly impacting someone else's life in a positive manner.
Generally speaking, I think that volunteering for any organization that supports any of the United Nations Sustainable Development Goals is a great cause. From a local food bank - FYI, food banks can always use some extra help - to a homeless shelter, to Canadian Blood Services. There are numerous ways to volunteer in your community.
Just because you're not getting paid. It doesn't mean that it isn't real experience.
The first step to volunteering for an organization is finding an organization. You can use this list of every registered charity in Canada or a simple google search will do wonders as well. I would suggest trying to find an organization that works on a cause that you care about. If you think that nature is really awesome, find an organization that does work regarding nature conservation.
Once you have identified an organization that you would like to volunteer for, fill out their online application form, send them an email, or give them a call.
A few tips for volunteering:
Keep track of your hours, you can use this in your resume if you have accumulated a lot.

Try to be consistent. Make sure you always show up for shifts that you've picked up

Treat it like a job. Be professional. Have fun sometimes. Don't waste too much time. Stay off your phone.

Try and get to know some of the staff - you might be able to use them as a reference one day.
Join a Club
At the majority of high schools, universities, colleges, and communities there are hundreds of clubs to join. At my post-secondary school - The University of Alberta - we had everything from an outdoors club, drama club, hide and seek club, to a club that built a car with no emissions.
Try and find a club through your school's website. If you aren't in school, look to community leagues, or online to join a club or "association" as the adults like to call them.
Once you've joined the club, be involved. Show up regularly, and ask if there is anything you can do to help out. If opportunities arise such as organizing an event, try and do it to the best of your ability. If you don't feel comfortable doing it alone, try and find a partner to split the work with and try and learn new things from them along the way.
Create Something New
Who says you can't just create your own experience? Even if you don't want to be an entrepreneur long-term if you have an idea, run with it. It shows initiative, passion, and dedication which I think are some of the most important qualities to have. Here are a few ideas to get your creative juices flowing: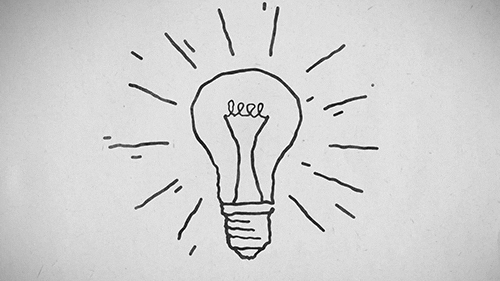 If you want to do energy efficiency or energy modeling, attempt to do a model of your own place of residence. Alternatively, you can try and find a charity that you could create an energy model of for free.

If you want to work in renewable energy development, try and find a charity that may be eligible for grants and work with them to get a solar PV system installed.

If you want to work in communications, start a blog and write articles about news events. If you don't want to start your own blog - let me know and you can be a guest writer here at SOMBO!

If you want to work in ESG Strategy, write a report comparing or evaluating two competitors' ESG disclosures.
All of these projects can be listed on your resume, and be discussed at job interviews and while networking with people. Don't forget that just because you're not getting paid. That doesn't mean that it isn't real experience.
Key Takeaways:
Try and plan to get some experience before searching for a job in your field.

Developing transferable skills are key and will help you land a job.

Volunteer for organizations related to your goals

Join a club and attempt to organize a program or event.

Create your own experience by developing a "company" or doing an initiative on your own.
Enjoyed reading and learning about the topic above? Consider signing up for our mailing list here!
PS. We release a sustainable meal of the week - every week that's only available through our mailing list!